FOR ADOPTION

Status: Under Assessment/ Taking Applications/calm foster home also needed Name: Alma (female) Age: 4 years (approx.) Breed: Cross breed Size: medium approx 18kg Neutered: yes Microchipped: yes Vaccinated: yes Flea & Wormed: yes EU passport:no Good with dogs: yes Good with children: yes 12 years and over Good with cats: not tested Location: Burnley History: Alma was rescued from the streets of Romania several years ago, her left leg was broken, she was taken in and had a metal plate fitted in her leg. Since her recovery and 3 years later Alma was still waiting for someone to adopt her, she was shutting down in kennels and losing weight. With the help of our amazing foster carers and the generous public we brought her over to the uk for her to find a forever home and have the life she longs for and deserves.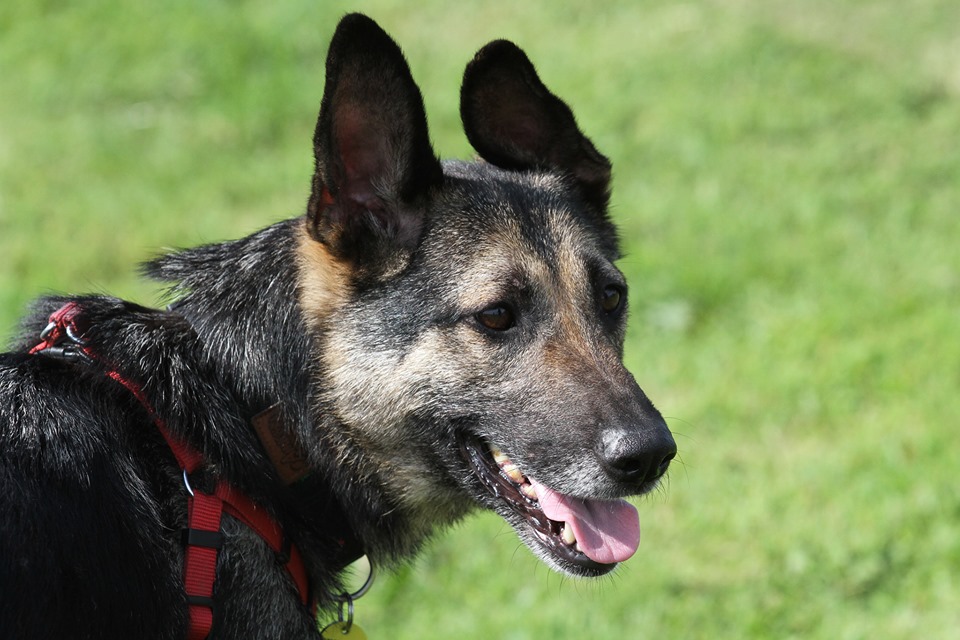 [url=
https://postimg.cc/7JJvzQ6v
]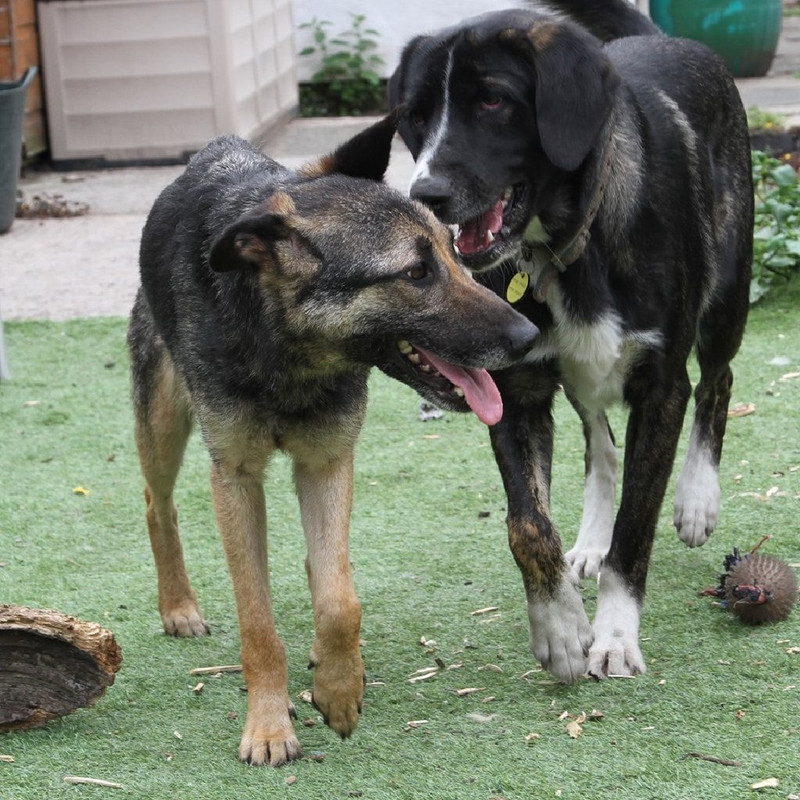 [
Diary: 15/8/19 - Alma arrived in foster care with Auntie Suzy and Uncle Graham on the 20th July, it was apparent she was experiencing discomfort with her leg and there was some swelling around her joint. Her lovely vet prescribed some anti-inflammatory's which did the trick and it wasn't long until the swelling decreased and she was playing with the other dogs. Alma had an x-ray yesterday and unfortunately the results were not what we hoped for, the metal plate in her leg has become very inter-twined with her bones and her foot has set at the wrong angle causing undue pressure on the joint, an operation would not be in her best interests as her vet feels it will be not successful as both bones will need to be broken and they are not strong enough to cope with this, she already has a little arthritis due to this and it is likely to get worse in the future. At the moment she is coping well with pain relief as and when she needs it, eventually she will likely need to be on medication daily to ensure she is pain free and her vet feels she will have a comfortable life with medication alone. Alma is a very sweet girl who is no trouble at all, she has settled into her foster home beautifully, she is currently living with a pack of male dogs and gets on well with them, she is respectful of space but does like to be bossy. She takes treats nicely and has shown no food aggression during mealtimes. She enjoys her walks and can be a little nervous around traffic but this will improve in time. She is obedient, clean in the home, non-destructive, great around people and other dogs. She has gained weight nicely and her coat is looking amazing since she was placed in a calm environment. Alma is looking for a very special home, that can offer her the love and companionship she longs for and a family that will keep us updated and work with us to ensure she has the correct pain management for the rest of her life under a shared adoption agreement where all veterinary treatment regarding her leg will be covered by the rescue (Auntie Sonia) 29/8/19 - Alma was moved to boarding kennels yesterday in Burnley following an incident with one of the resident dogs where one of the foster carers was eating toast and she attacked the resident dog. Alma did have severe food aggression when she was in the shelter back in Romania, but once she came over her foster carers never noticed any of this behaviour until Tuesday where they was starting their day with their usual routine. Unfortunately we had no foster home available to place her so she has been placed in a highly recommend boarding kennels, where she has settled in well. Once i have space she will be moved to mine but that's looking like at least 8 weeks due to the lack off offers of help with the dogs here.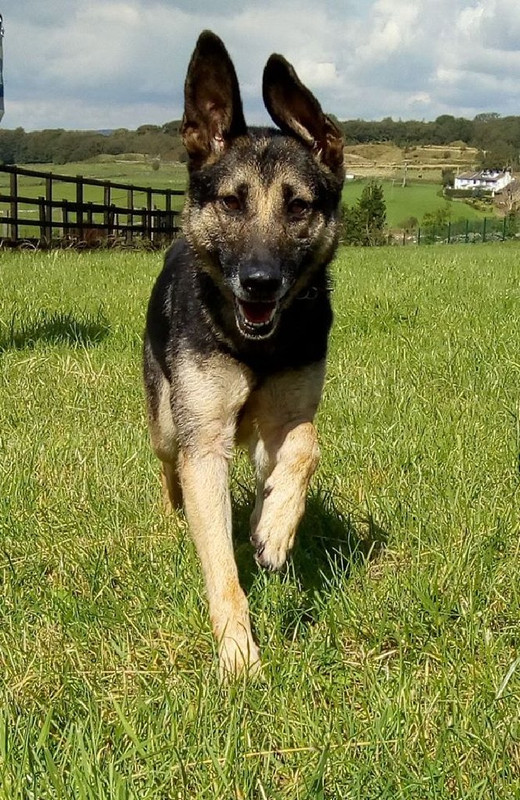 Offers to foster Alma will need to be a pet free home or a home who are experienced in food aggression and also live reasonably close to the Burnley area. (Auntie Sonia) 9/9/19 - We visited Alma at kennels yesterday with one of our well adjusted female dogs, we were very pleased with how settled she was there, she knew her in's and out's of the place, had formed a lovely bond with the staff, her weight was good and she was happy. We spent sometime in the secure field with Alma, she is a strong minded girl and confident around people. Initially her manners were poor around food and she would forcefully take food from your pocket and hand., she was also jumping up at us to start with. We went through some basic commands which she picked up very quickly and was eager to cooperate for her treats and her manners obviously improved immediately. She was defensive towards are female dog to start with but once she realised she was easy going and wasn't really interested in her she moved around her confidently whilst she played and was happy for her to go into her space, she was fine taking treats (outdoors) alongside my dog and whilst playing games (foraging, catching treats) and there was no tension whatsoever. But she does have a history of severe food aggression whilst in kennels in Romania, and then their is the incident at her previous foster home to take into account. Until she gets a foster space with me i can not confirm further details on her food aggression, whether she can live happily and safely alongside other female dogs. She is dog friendly and she can live with well adjusted male dogs, however her new owner must be willing to separate the dogs during mealtimes (human and adult mealtimes) and understand that even after rehabilitation and showing no food aggression for a long time, a trigger could make her react.
She is a very sweet girl and although strong minded she accepts you are in command as long as you are firm but fair. The things she loves most in life is humans and food, she has no food aggression towards humans, the initial rudeness was due to not understanding boundaries between human an her which she picked up with in minutes. She would happily live as an only dog as long as there is someone home most of the time, she would like nothing more than to have her very own home and her very own humans to snuggle up to. If she was to live as an only dog we would expect that she would get the opportunity to mix with other dogs frequently. (Auntie Sonia) 15/1/20 Alma was returned to rescue today due to guarding issues (owner and home). She is in foster in Nelson with Auntie Sonia and is currently very scared and overwhelmed with the amount of dogs in the home. She would benefit from a calm foster home where there is no other pets and sensible children over 12 years. Home check and minimum donation to adopt Alma is £160 if you feel you can offer her everything she needs (after discussing with your family)

On foster in Lancashire.

Homecheck & donation fee apply

Please e mail if you are interested on offering Alma a home.
Pamwilliams76@btinternet.com