Meet Elvis
Currently in Romania

Say hello to our lovely 20 week old Elvis,
A friendly chap who really enjoys playing with the other dogs in the shelter. He came in with his mum and two sisters and has been raised in the shelter ever since. All of his siblings have been adopted and he has bene left behind!
Elvis is a typical puppy who like to socialize , play and explore. He has a lot of love to give and is a cheeky chappy! He is also fine with cats ! He would slot in well into a multi- pet home or be equally as fine as the only pet.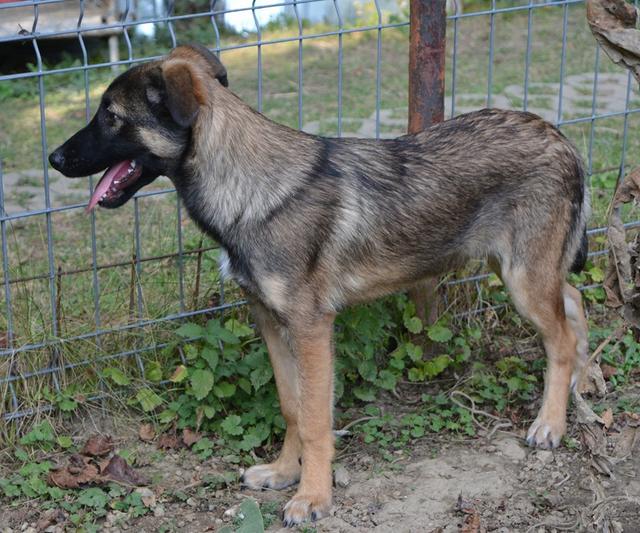 Due to his hard start in life it is important potential adopters are mindful he has never lived in a home and has been raised in a kennel environment. He is an ex street dog so will require all his basic training and adopters will be under contract to attend puppy classes with him to ensure he continues to grow into a well rounded pooch!
Elvis has a lot to offer to the right home and would bring a lot of love and laughter into any home given a chance. He will be at his chewing stages soon so will require lots of bones and teething aides.
Please get in touch with us if you can be that special someone for Elvis! He is in our Romanian shelter and ready to travel direct to a UK forever home
Home check and adoption fee apply
Please contact me if you can offer him a home
Pamwilliams76@btinternet.com
Natalie MG